69/21 Ethiopia
To: Muferiat Kamil
    Minister of Peace
Cc: Her Excellency Nasise Challi Jira
    Ambassador for Ethiopia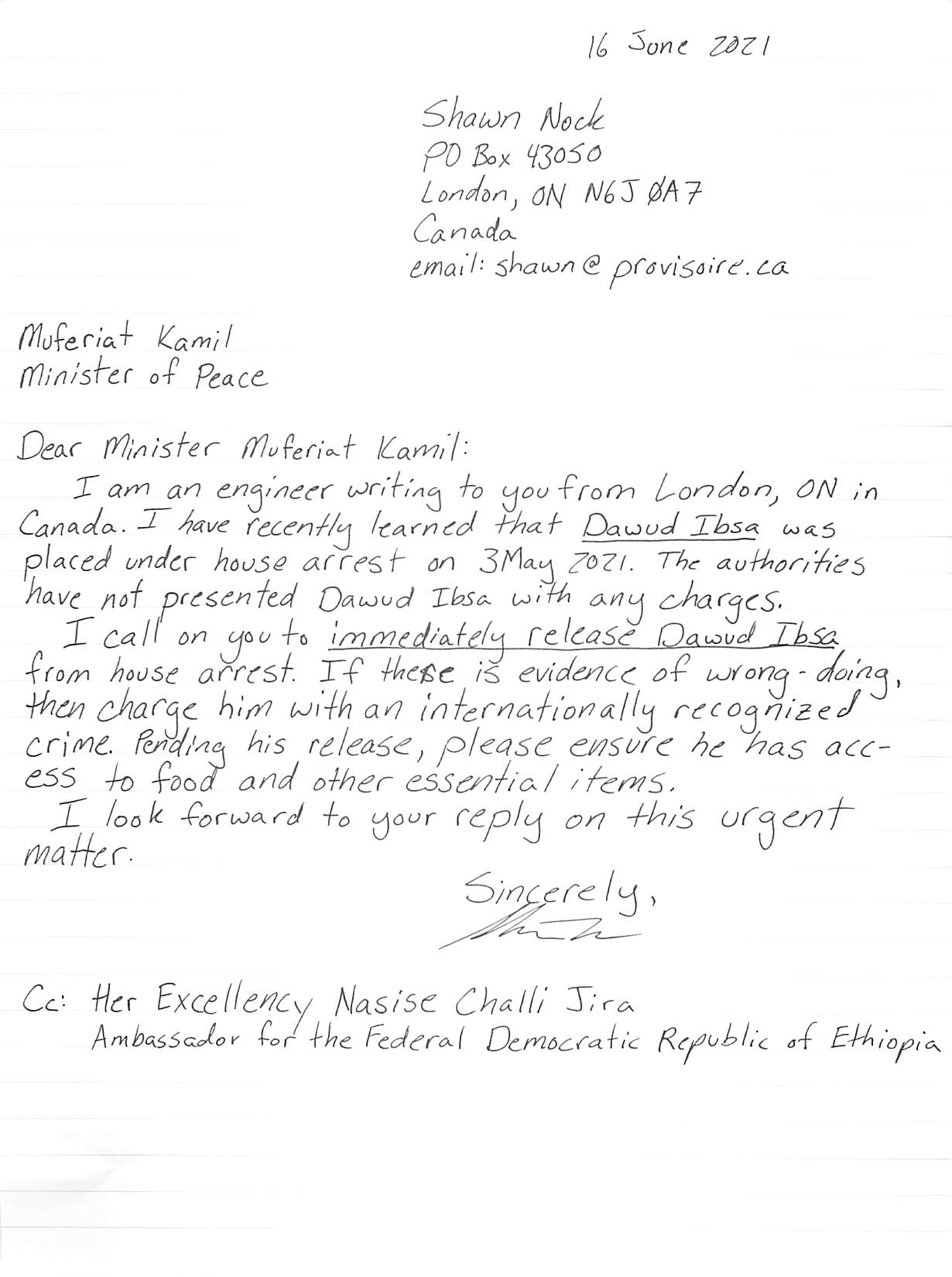 Dear Minister Muferiat Kamil:
I am an engineer writing to you from London, ON in Canada. I have recently learned that Dawud Ibsa was placed under house arrest on 3 May 2021. The authorities have not presented Dawud Ibsa with any charges.
I call on you to immediately release Dawud Ibsa from house arrest. If there is evidence of wrong-doing, then charge him with an internationally recognized crime. Pending his release please ensure he has access to food and other essential items.
I look forward to your reply on this urgent matter.
Sincerely, Shawn Nock