UAN Letter 67/21 USA
To: Gregory J. Archambeault
    ERO Field Office Director
Cc: Katherine Brucker
    Chargé d'Affaires, Embassy of the USA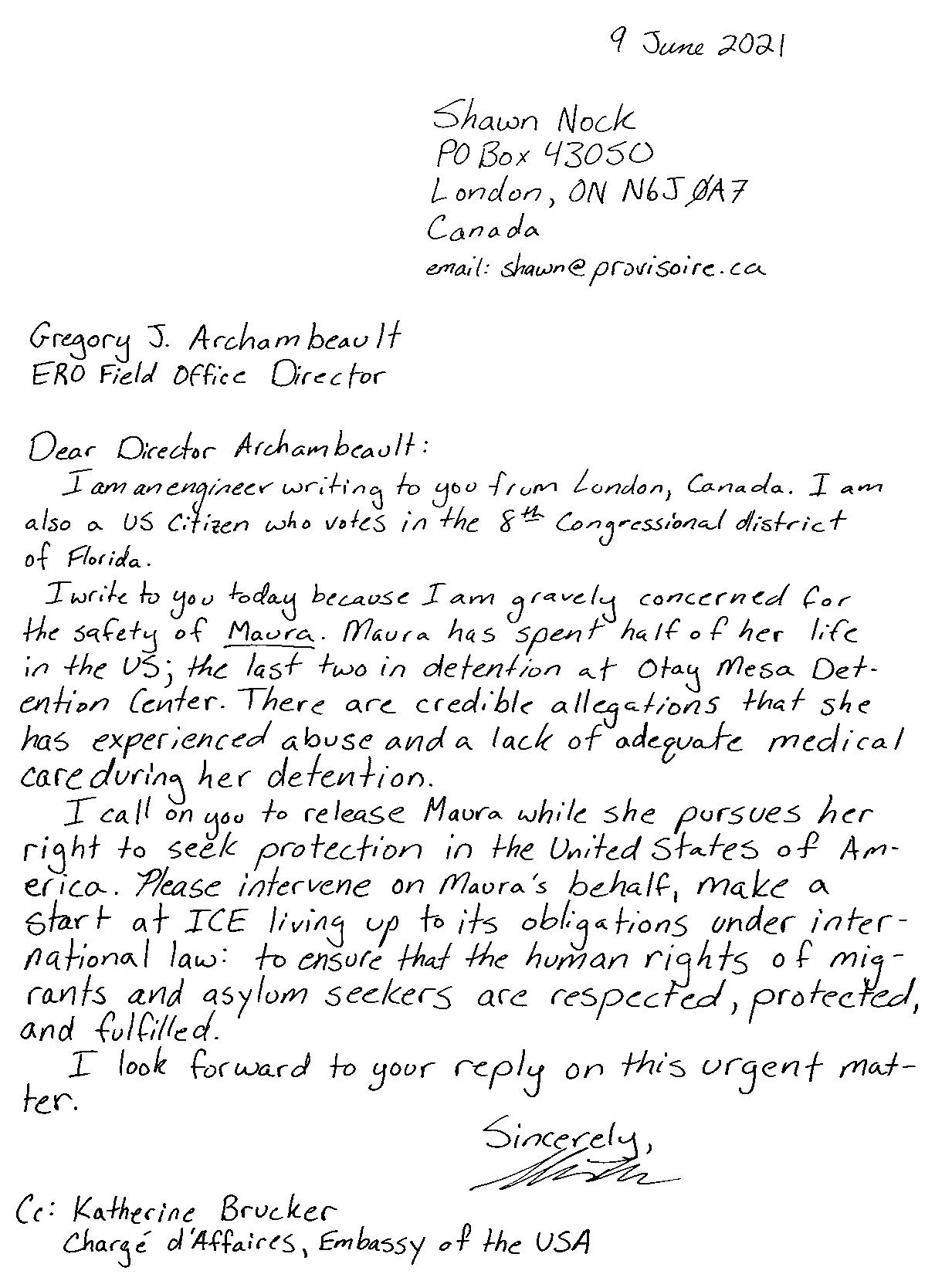 Dear Director Archambeault:
I am an engineer writing to you from London, Canada. I am a US citizen and I vote in the 8th Congressional District of Florida.
I am concerned about Maura. Maura has spent half her life living in the USA. She fled to the US after being subjected to relentless violence in Mexico. She has been detained for over 2 years at the Otay Mesa Detention Center. There are credible allegations that she has experienced abuse and a lack of adequate medical care during her detention.
I call on you today to release Maura while she pursues her right to seek protection in the United States of America.
I ask you to intervene on Maura's behalf and make a start at ICE living up to the obligations that the US has under international law: to ensure that the human rights of migrants and asylum seekers are respected, protected and fulfilled.
I look forward to your reply on this urgent matter.
Sincerely, Shawn Nock